We are pleased to announce the inaugural National Fundraising Awards, hosted by Nexus Direct. These annual awards will recognise fundraising excellence across Ireland; showcasing innovation, best practice and most of all the people that are changing lives everyday – Fundraisers!
And that's not all . . . these awards will follow an afternoon of insight and sharing as Nexus Direct launches a specially commissioned research report on the decline of fundraising in Ireland, how to acquire new donors, and help take Fundraising in Ireland to the next level.
Both events will take place at The Radisson Blu, Golden Lane on 22nd March from 2pm until late! We will kick off the day with the launch of our research immediately followed by the Irish National Fundraising Awards dinner.
Award categories to include:
Fundraiser of the Year
Best Individual Giving Campaign
Best Legacy or In-Memoriam Campaign
Best Use of Digital
Best Use of Events
Most Innovative Income Generating Campaign
Best Use of Insight and Research
Best Use of Direct Mail
Best Use of Donor Journey
The night will be lead by our Master of Ceremonies, Aidan Power!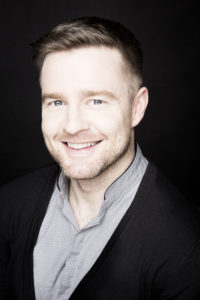 Aidan Power is an early riser! He presents iRadio's breakfast show Aidan and Oonagh in the Morning, from 6.50am – 9.50am on weekdays.
He has almost 20 years of experience in youth programming, light entertainment, and sports television. He has worked with RTÉ for a number of shows including The Café, which he wrote and presented, Celebrity Bainisteoir, Superbloopers with Zig and Zag, The Hit, and Shake Down The Town to name a few. He has also worked with the BBC and RTÉ on sports programming for the Rugby World Cup, The Heineken Cup, The Golf Open, Olympics, and many more.
The Awards
The judging panel of carefully selected thought leaders from the fundraising sector and beyond will choose the 1st place and runner-up selections in each category.
We will release a shortlist of contenders for each award and the winners will be announced on the evening of the 22nd March 2018.
Watch this space as more details unfold over the coming weeks.
If you are interested in attending, submitting, or have any further questions, please contact us at info@irelandnfa.com