We have hand picked an international panel of independent judges, all of whom are experts in fundraising, marketing, and/or the charity sector as a whole. Our efforts are aligned with our goal to provide a conflict free judging panel, who can provide an unbiased, transparent judgement of all submissions.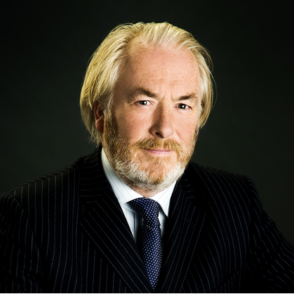 Alex Pigot
Ireland
Alex founded, owns, and is Managing Director of Tico Mail Works Ltd, one of Ireland's largest bulk mail production companies (www.ticomailworks.ie). He was a founding member (1989) and past chairman of the Irish Direct Marketing Association (IDMA — www.idma.ie) and chaired their Regulatory Affairs Committee from 2003 until 2008. He was a board member of the Federation of European Direct Marketing (FEDMA — www.fedma.org) from 1997–2007, and has had a seat on the Universal Postal Union's (www.upu.int) Consultative Committee and its Addressing Group since 2009. In 2013, he co-founded and is CEO of Addressing the Unaddressed (www.addressingtheunaddressed.org), an Irish registered charity that provides postal addresses to those who live in unplanned settlements such as slums, shanties, and campsites.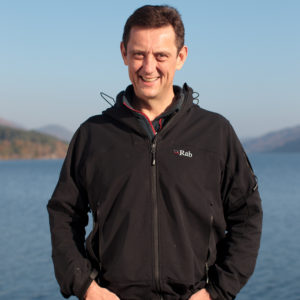 Alan Clayton
Scotland
Alan has 25 years of experience as a creative director and consultant in global fundraising, having worked with over 320 clients around the world. He developed the "Great Fundraising" program over a decade ago and is a popular plenary speaker at conferences worldwide.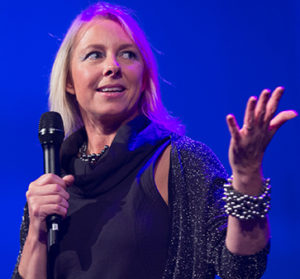 Kyla Shawyer
United States of America
As the chief troublemaker at the head of the Resource Alliance, Kyla is passionate about living and breathing the values of the Resource Alliance manifesto: to inspire sharing, collaboration, and our collective power to create change. Her mission is to encourage, support, empower, enable, and celebrate the rabble-rousers and troublemakers who have the vision and courage to forge new paths and new relationships, and to open the door to new possibilities that will help make the world a fairer, kinder, and more compassionate place.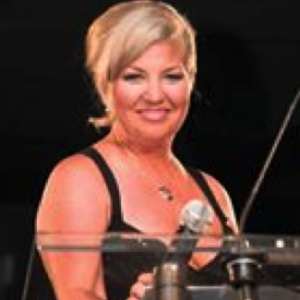 Sarah Nelems
Canada
Sarah Nelems' passion for fundraising and building capacity in the not-for-profit sector has inspired her dynamic career over 20+ years, from healthcare, education and research, to humanitarian assistance. She is the current CEO of Habitat for Humanity, whose mission is to build strength, stability and self-reliance through shelter. In addition to Habitat, Sarah has served in senior advancement roles at the Canadian Red Cross, United Nations Association in Canada, KGH-UBC's tertiary, teaching hospital foundation and also the School of International and Public Affairs at Columbia University in New York. Sarah earned her undergraduate degree from the University of British Columbia and her Masters at the London School of Economics. She is a frequent delegate and session leader at many international conferences, including IFC in Amsterdam. She lives close to beautiful Vancouver, BC, Canada, with her family and 2 feisty west highland terriers.
Catrina Sheridan
Ireland
Catrina is a keen advocate for driving higher performance and innovation in the third sector. Her career spans 27 years, working in senior roles in Macy's, IPSOS research, Unilever, and British Telecommunications, as well as more recent roles in the international not-for-profit sector with Trócaire and Sightsavers Ireland, where she was CEO. She has held board positions in a number of organisations including Blueface, a technology company where she was part of a management buy-in team and COO, as well as Dóchas, the umbrella organisation for INGO in Ireland, where she was Chair of the Disability in International Development Working Group. She is currently a board member of SOLAS, the Further Education and Training Authority, and is a strategic advisor in the INGO sector, as well as an Enterprise Ireland mentor. Catrina has a B. Sc. MA in Business Management from Trinity College Dublin and a Master's in Executive Leadership from University of Ulster/Boston College.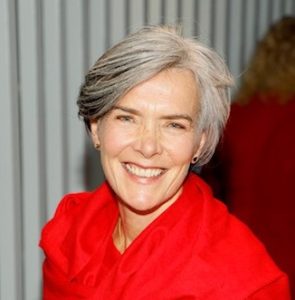 Criona Cullen
Ireland
With PR experience in both Ireland and overseas, Criona has over 20 years of senior fundraising management experience across the not-for-profit sector, with a focus on the arts and health care sectors. During this time she has participated in the emergence of the role of fundraiser into the dynamic profession that it is today, displaying a diverse range of skills within an ever-changing and complex environment.
She has successfully developed effective fundraising teams, growing income streams across the fundraising spectrum from donor recruitment and development through to community, major gift, and corporate fundraising. In 2012, she and her team received the award for most innovative fundraising campaign and were shortlisted for the Global Fundraising Awards for that year.